Gourmet Escape 2017 | Feast in the Forest
Friday 17 – Sunday 19 November 2017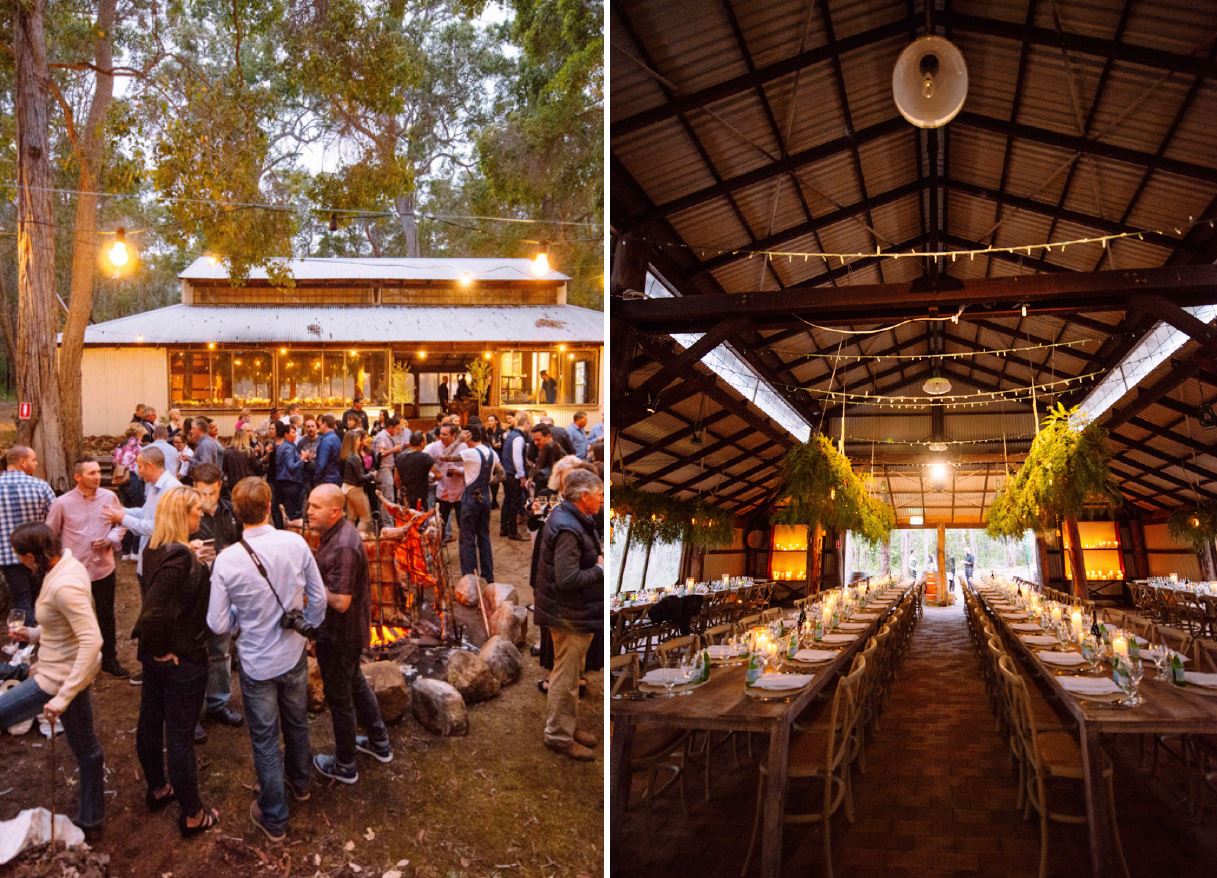 Who knew? Within the magnificent grounds of Leeuwin Estate lies a secret haven hidden from all but special guests.
Join renowned Canadian chef and heatseeker Roger Mooking (host of Food Network's "Man Fire Food") at The Safari Club, a rustic barn surrounded by pristine Marri and Jarrah forest.
It's a magical spot for our bunch of prestigious chefs to do what they do best – celebrate wood, flame, smoke and cooking the way it's been done for centuries.
This year's meat-mad maestros include Argentinian-inspired rockabillies Elvis Abrahanowicz and Ben Milgate (Porteno, Sydney), Canadian hunter-gatherer Michael Hunter (Antler Kitchen & Bar, Canada) and award-winning Adelaide forager Duncan Welgemoed, known for his contemporary South African style (Africola, Adelaide).
Long, communal tables set within the grounds barn will provide the quintessential West Australian backdrop for this series of atmospheric lunchtime feasts and candlelit dinners, each accompanied by Leeuwin Estate wines.
Date
17 – 19 November 2017
Location
Leeuwin Estate Safari Club
Cost
$185 per person
Booking
 

CLICK TO BOOK