LEEUWIN ESTATE RESTAURANT OPEN FOR LUNCHTIME RESERVATIONS
The Leeuwin Estate Restaurant offers guests the choice of two menus.
Three Course Seasonal Menu (menu available for reservations made between 12noon – 2pm) – a three course menu (plus welcome canapé), with a choice for entrée, main and dessert, showcasing exceptional seasonal West Australian produce.
Six Course Tasting Menu (menu available for reservations made between 12noon – 1pm) – presenting the best of the Leeuwin dining experience, the six-course Tasting Menu is the quintessential fine-dining experience.
Chef's Selection of Small Plates – available Mondays and Tuesdays at Cellar Door between 11am and 4pm. A selection of seasonal small plates designed to share. No reservation required.
"There's much joy to be derived from a long lunch at Leeuwin Estate. Whether you're the kind to fly in by chopper or take to the roads, you'll be welcomed and treated to a meal to remember. With the menu changing regularly, sharp service and a breezy atmosphere, this is a place to come back to, however you choose to travel."
The West Australian Good Food Guide 2021
"Languishing with friends on the deck at Leeuwin Estate has never been more civilised, more redolent of summers past and long past…"
Rob Broadfield, The Weekend West Play Magazine, January 2021
The Leeuwin Restaurant maintains the food philosophy of combining exceptional seasonal West Australian produce, focusing on flavour, texture and aromas, with current and museum release Leeuwin Estate wines.
With sweeping verandahs, the restaurant overlooks a meadow surrounded by a forest of majestic karri trees.
The Leeuwin "Wine Room", is available for private dining group bookings.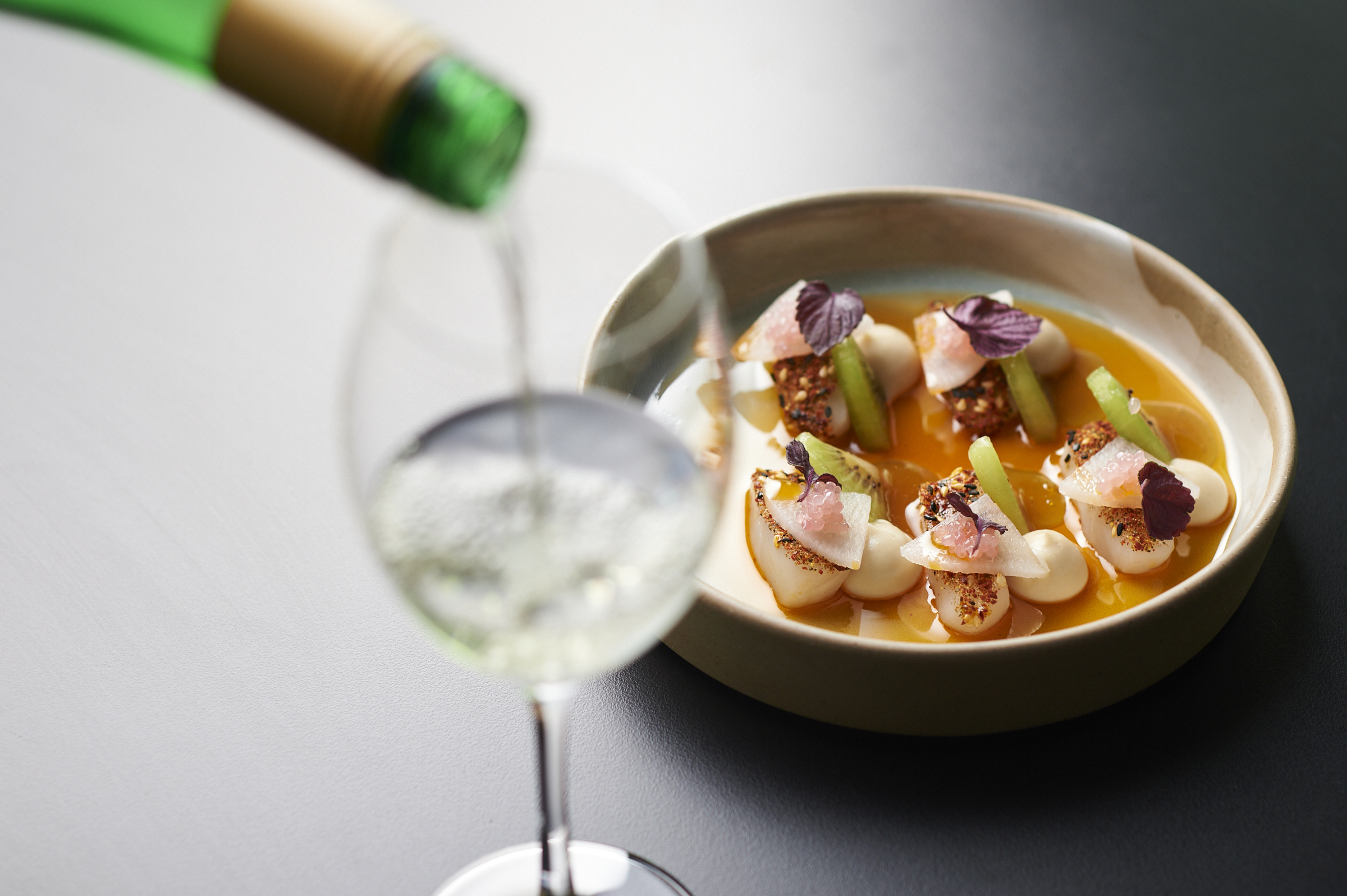 Seasonal Experience: Art, Wine & Farm-To-Fork Indulgence
A distinctive immersion of art, wine and regional fare.
Duration: 3 Hours (approx.)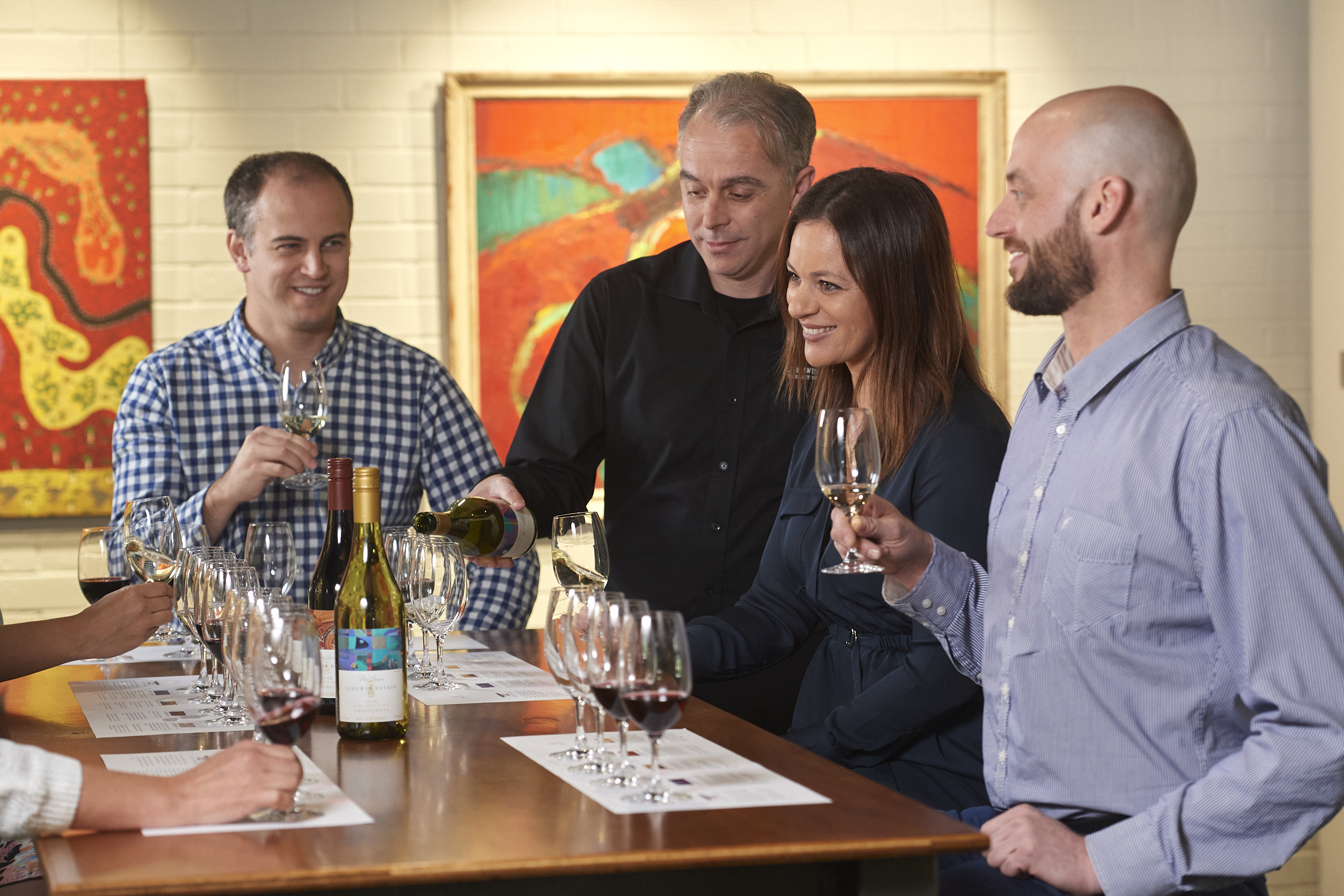 Triple Celebration: Art, Wine & Ultimate Lunch
Captivating arts, impeccable wine and innovative cuisine.
Duration: 5 Hours (approx.)